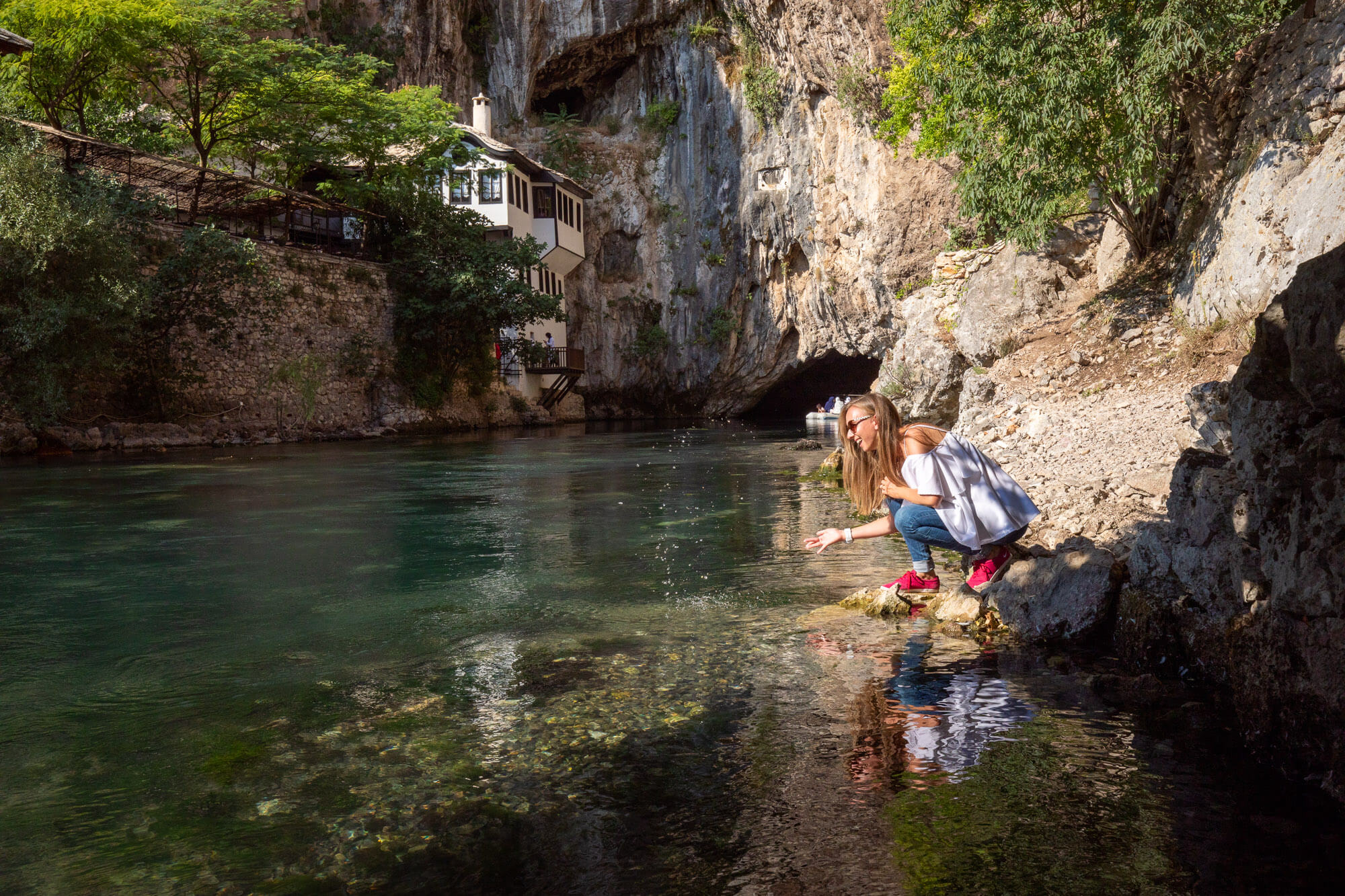 HERZEGOVINA,
a sunny place to call home!
In this melting pot of cultures everyone is welcome, and anyone can feel at home.
Situated in the south of Bosnia and Herzegovina, between the mountains, forests, and the sea, Herzegovina is a unique Digital Nomad-friendly oasis with diverse nature, rich culture, and a lot of available activities.  
Herzegovina is well connected via roads and flights with the region and the entire world. Within the region, everything is close and reachable within a short drive.  
A region that has it all!
A region of freedom and connection. You can expect friendly people, a vibrant expat community, fantastic Wi-Fi coverage, safety, and the joy of living – a carefully kept secret of the local people.   
How to get started in Herzegovina?
How to get to Herzegovina, all the logistics and useful informations, where to work from, all in one place.
Flights, travel and

connections
All you need to know about travel, transport, and connectivity between Hercegovina and the region, Europe, and the world.   
Simple work-related
administration
The information about your stay in Bosnia and Herzegovina – legal aspects and things you need to know as a Digital Nomad in the country.
Hip coworking spaces with everything you need in the heart of the city of Mostar, as well as tips about numerous Nomad-friendly locations to turn into your office. 
The RECOOPER Project has been jointly implemented by the Chamber of Economy of the Federation of BiH and INTERA Technology Park since April 2022 with the goal of recovery of the tourism sector in Bosnia and Herzegovina.
To contribute to recovery of business in the tourism sector through destination-based tourism development by positioning BiH as digital nomads' destination – is the overall objective of this project.
The Project is co-financed by the European Union and the Government of the Federal Republic of Germany through the EU4BusinessRecovery Project.
EU4BusinessRecovery is a European Union project providing support to Bosnia and Herzegovina in mitigating the economic consequences of the COVID-19 pandemic. It is worth EUR 13.7 million, and is jointly financed by the European Union (EUR 13 million) and the Federal Republic of Germany (EUR 700 000). It has been implemented by GIZ, ILO, and UNDP since January 2021 and will continue through June 2023. More on EU4BusinessRecovery at www.eu4business.ba.
Mapping destination resources and creation of tourism operators database relevant for digital nomads
Strengthening capacities of tourism operators for accessing digital nomads as new market
Presenting Herzegovina as digital nomads destination
Pilot program for digital nomads
Ensured business continuity of tourism operators in Herzegovina region despite negative effects of COVID-19 by innovating and significantly improving their business models
Herzegovina region presented and recognized as attractive destination for digital nomads