Coworking space – Code Hub Mostar is the favorite place for freelancers and Digital Nomads, situated in the mere center of the biggest Herzegovina town.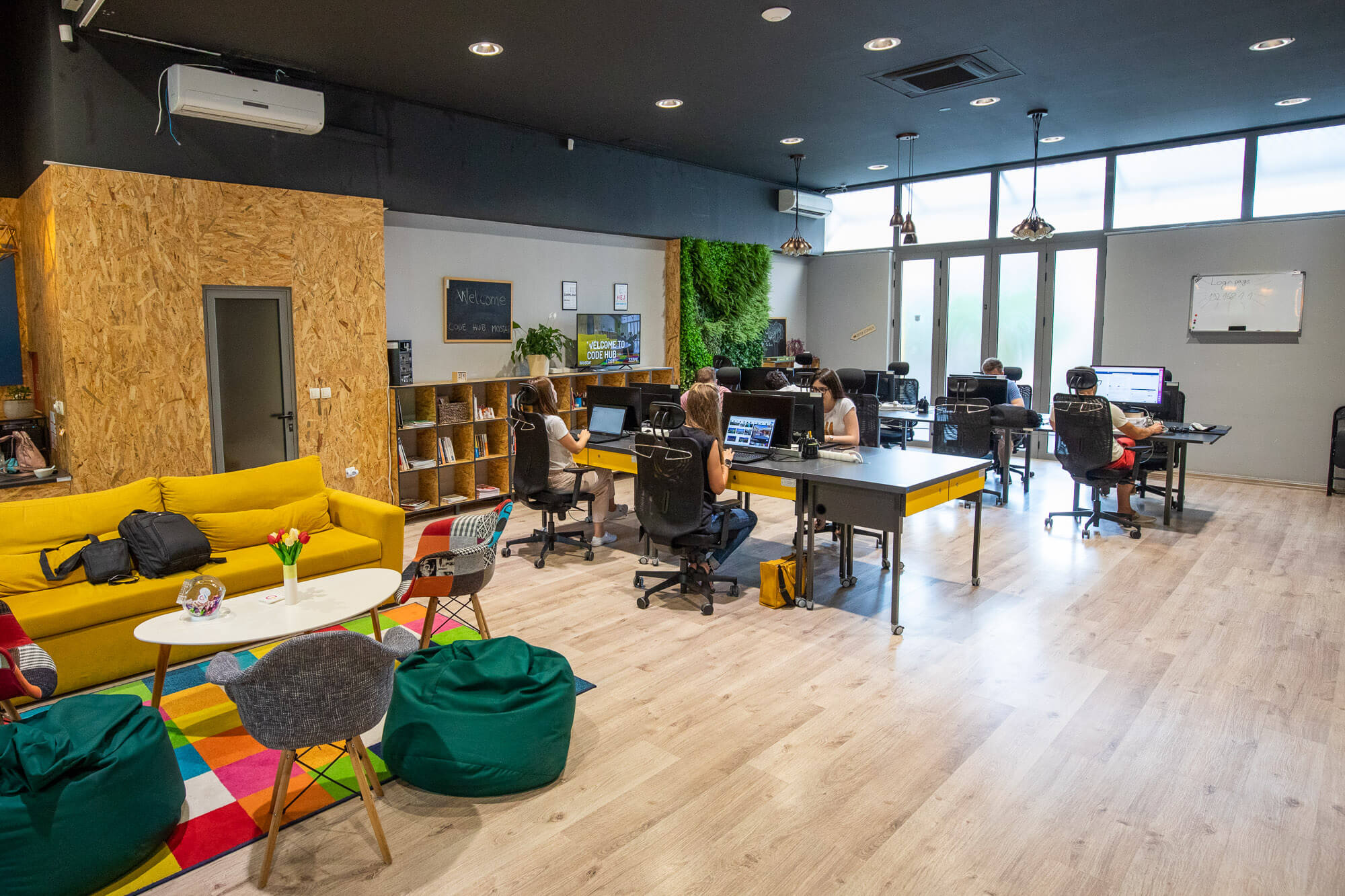 It is a cozy and modern coworking space which can fit up to 30 people, has 2 meeting rooms, as well as an open concept area with lazy bags and bar chairs, all available to use.

Code Hub Mostar has everything you may need for a great workday – additional equipment, fixed and flexible work desks, usage of the flipchart/whiteboard, projector, printer and so on. You can even enjoy the mini library, instant coffee, tea and espresso.  Friendly working atmosphere and the central location are some of the recognizable traits of this coworking space.  
...or any place with WI-Fi
Herzegovina is Digital Nomad friendly. Any cozy corner, a bar or a terrace with Wi-Fi that you discover can become your office for the day. 
People in Herzegovina are used to seeing others work on their laptops wherever possible. And they are super friendly. When you need electricity, an electrical outlet will be found.